While restaurants come and go, a few always stand out as truly exceptional. Whether you're a foodie or just looking for a new dining experience, Tampa Heights is practically overflowing with new eateries that will leave a lasting impression. And with so many new restaurants popping up, it can take a lot of work to keep track of all the best places to eat. That's why
Justin Ricke
has put together a list of the 10 hottest restaurants in Tampa Heights. From upscale Italian to eccentric bars, Tampa Heights' dining options are as diverse as they are delicious. So next time you're planning a night out, check out one of these restaurants — you won't be disappointed.
South Tampa Heights
Rocca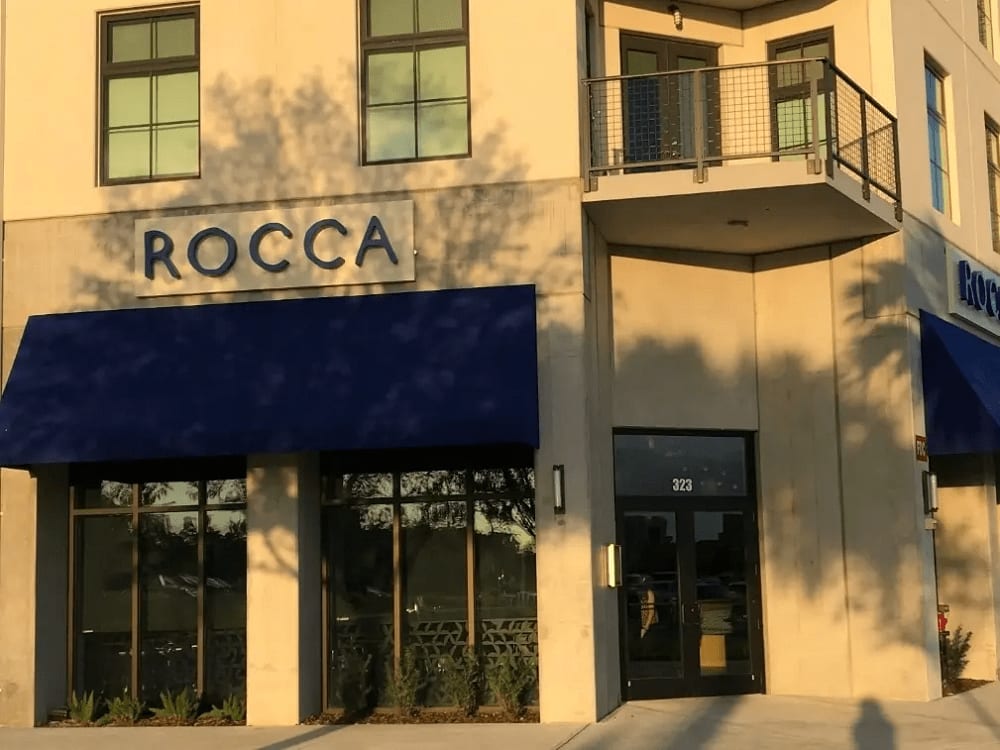 Photo courtesy of Patch

Nestled on W. Palm Ave. just off the Hillsborough River is Rocco, perhaps Tampa's friendliest Italian restaurant. Start with some fresh bread, salumi, or maitake mushroom. Chef Bryce Bonsack, a Michelin-star-earning veteran of Italian cuisine, cooks some of the best pasta you'll ever have. Between its warm hospitality and views of the downtown skyline, Rocco is a wonderful way for newcomers to acquaint themselves with Tampa.
Steelbach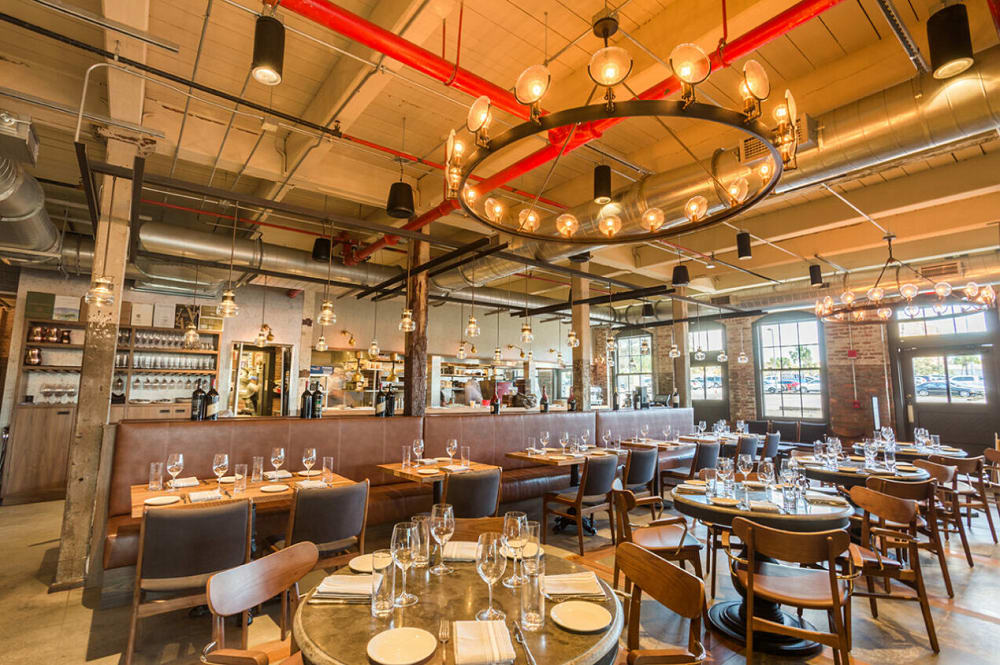 Photo courtesy of Armature Works

If you're looking for an exciting and unique dining experience, look no further than Steelbach, a riverfront restaurant in the up-and-coming Armature Works. To be specific, Steelbach occupies a restored brick streetcar warehouse. Its delicious steaks and seafood are cooked in an oak-mesquite grill and sourced locally. Make reservations or drop in for a brunch of shared plates and cocktails.
Lee's Grocery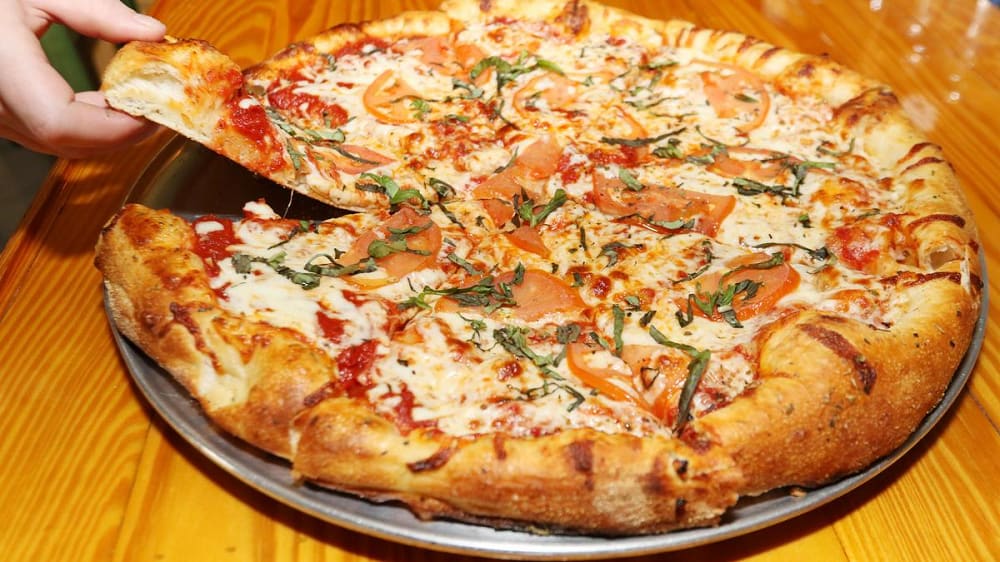 Photo courtesy of The Business Journals

Lee's Grocery is the perfect neighborhood store for when you can't decide whether to eat out or restock the fridge. Their stone-baked pizza is not just tasty but award-winningly so. The grocery store has 19th-century roots, its decor features 1980s album covers and movie posters, and its fridge is stocked with six-packs and cases to-go. The local owners cherish Lee's integral role in the Tampa Heights community.
Central Tampa Heights
Thee Burger Spot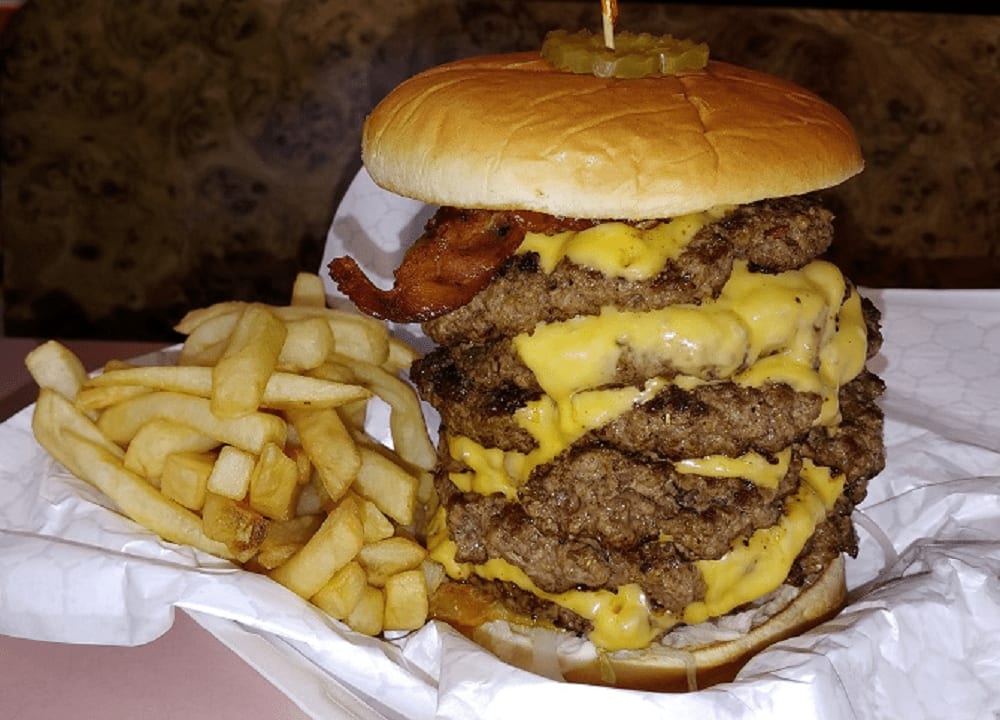 Photo courtesy of foodchallenges.com

Thee Burger Spot occupies the corner between N. Tampa St. and W. M.L.K. Jr. Blvd. It's a humble counter-serve establishment that makes the best burger in Tampa. Everyone from local families to Buccaneers NFL players make it a point to visit Thee Burger Spot. Check out the classic burger, gourmet burger, and anti-burger menus.
Shuffle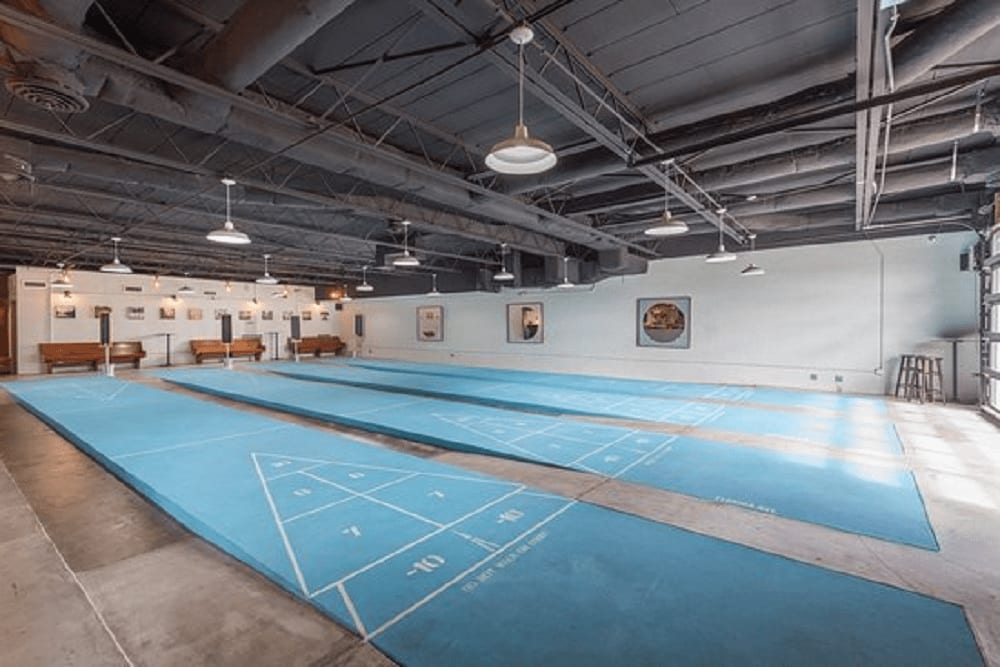 Photo courtesy of Tripadvisor

Shuffle lays claim as Florida's first and only indoor shuffleboard bar and restaurant. Locals come back for its funky vibe, friendly staff, and shuffleboard, which is more conducive to laid-back socializing than its upstart rival, pickleball. Shuffle's small kitchen serves snacks with your drink of choice. Stop by to meet new friends (and maybe learn what a "Tampa" is in shuffleboard parlance).
Independent Bar and Cafe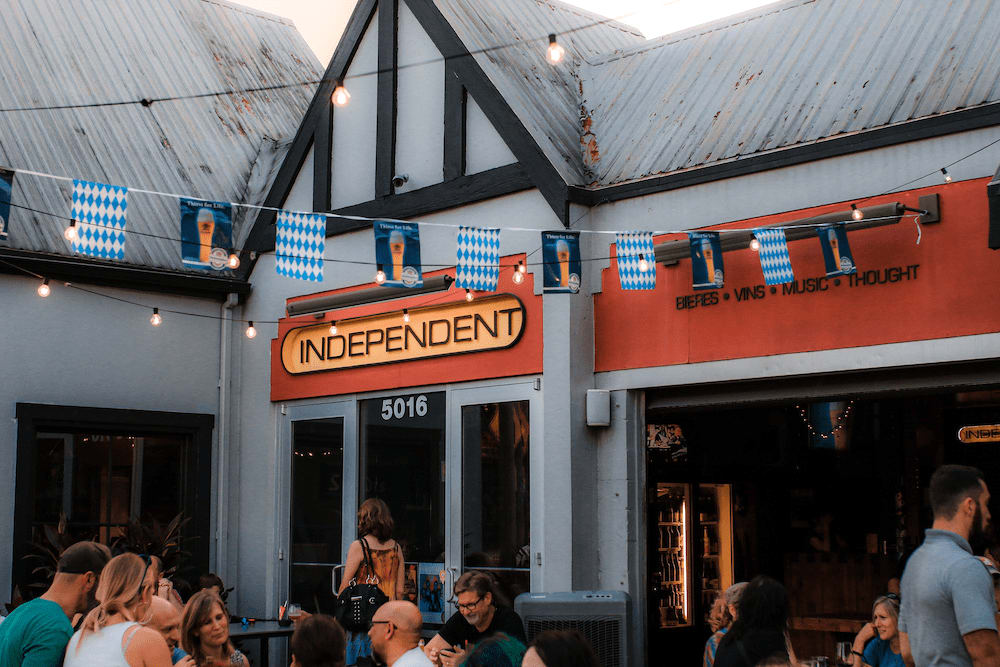 Photo courtesy of Creative Loafing Tampa Bay

A staple of the Tampa Heights community, Independent Bar and Cafe encourages community with its inclusive values and laid-back, indoor-outdoor environment. Locals know this cafe as The Indie, and they love its welcoming atmosphere, friendly staff, and themed music and movie nights. Craft beer is always on the menu, and its food appeases everyone (fans of German fare will appreciate the specialty brats).
East Tampa Heights
Ella's Americana Folk Art Cafe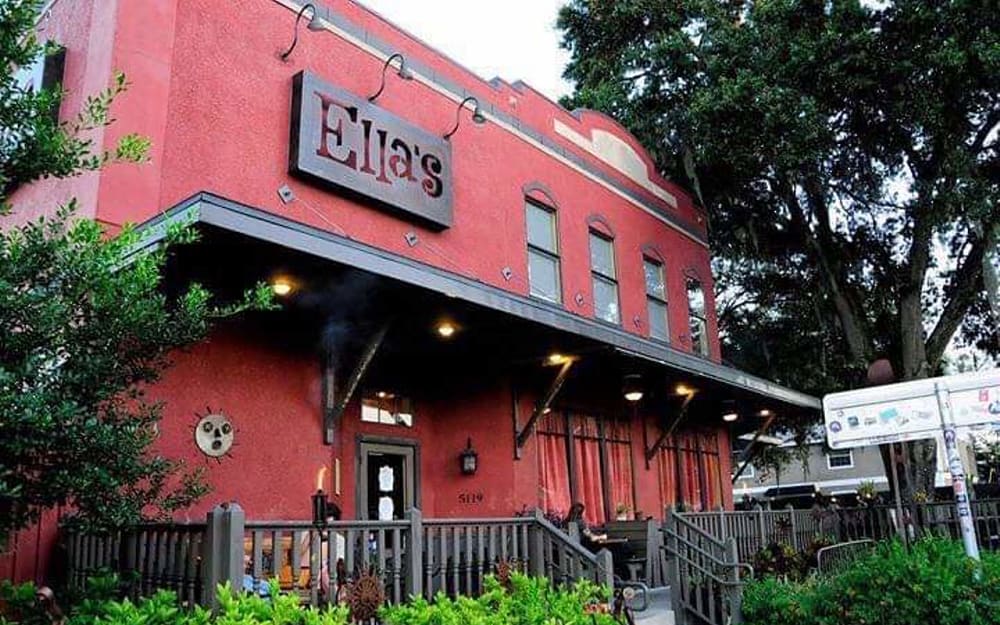 Photo courtesy of Creative Loafing Tampa Bay

From its appearance, Ella's could be a restaurant, music venue, or art gallery. In fact, it's all three! You can usually count on at least one live show each weekend, and performances range from folk to EDM. Much of the art at Ella's is upcycled, giving the restaurant a rustic feel. The menu transforms on Soul Food Sundays, when Southern-style savories, Kansas City barbeque, and morning-after cocktails are in order. Ella's is also a fabulous private party venue you can reserve on Monday nights.
King State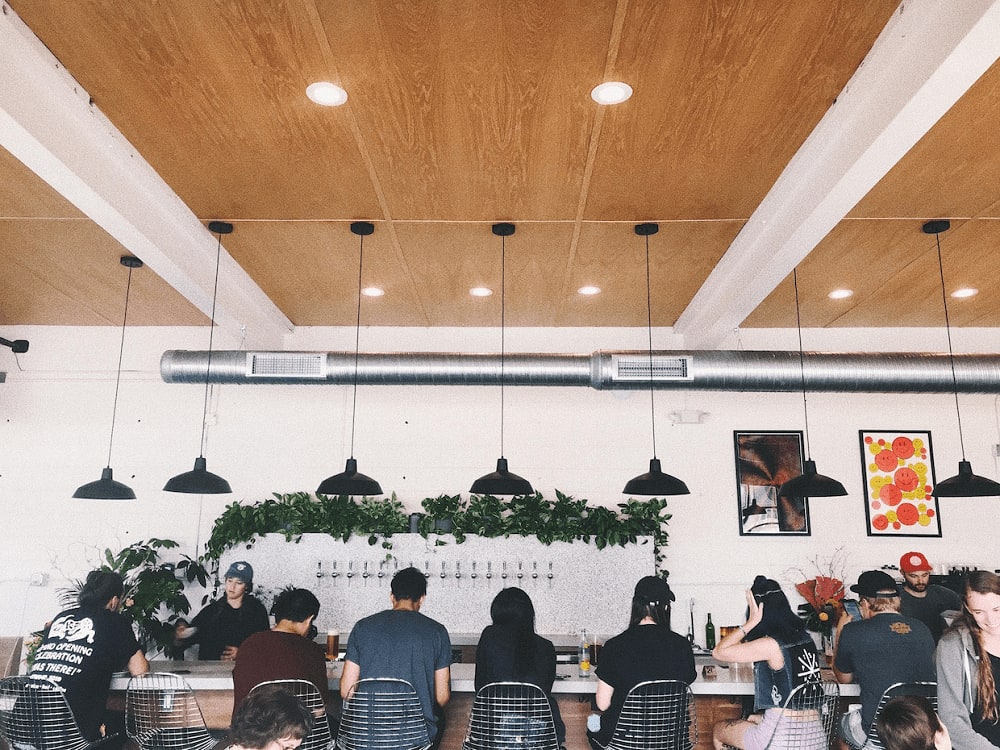 Photo courtesy of Daily Coffee News

No list of the best restaurants in Tampa Heights would be complete without King State. This trendy all-day cafe roasts coffee, brews beer, and provides a casual dining space for guests looking to experience a third-wave coffee shop. King State also offers a subscription program where you can receive "roaster's choice" bags from around the world before they appear on the menu.
Xtreme tacos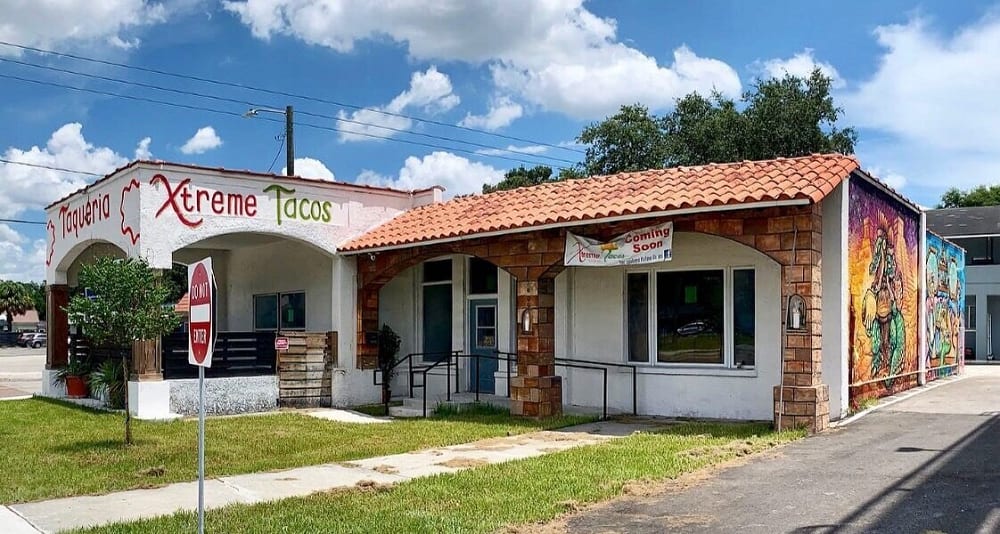 Photo courtesy of Xtreme Tacos

Bright murals, green grass, and earthy brick greet visitors at Xtreme Tacos — the best spot in Tampa Heights for genuine Mexican dishes. The restaurant is located several blocks up the street from Ella's. Chef Uzi prepares classic Tijuana-style dishes like tacos, burritos, nachos, and dishes with Mexican-American twists. Uzi and family make the restaurant's tortillas and salsas from scratch each day. This is an excellent lunch or dinner spot for a hearty meal with friends.
North Tampa Heights
Rooster and the Till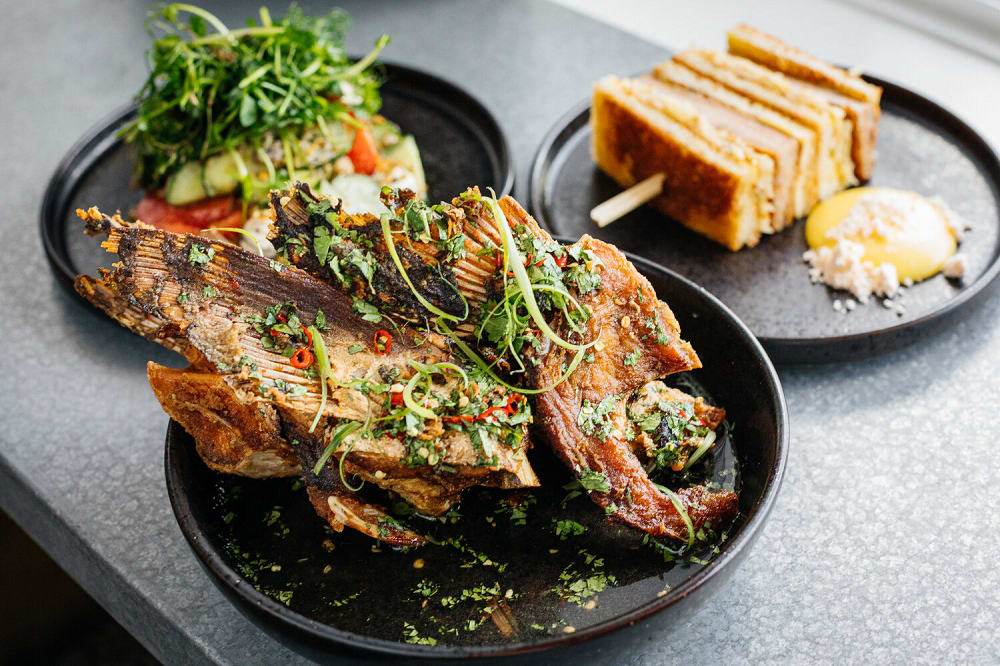 Photo courtesy of Rooster and the Till

Ty Rodriguez and Ferrell Alvarez (the owners) connected with executive chef Brian Lampe in the Tampa catering business before teaming up at Rooster. Their restaurant has garnered recognition from national publications like the James Beard Foundation and various local outlets, including the Tampa Bay Times. Thanks to its evolving menu, which sometimes changes to accommodate pop-up events, seating at The Rooster has more than doubled since its grand opening. The menu has to be seen and tasted to be believed; it accommodates vegetarian, vegan, and gluten-free diets.
Whether you're in the mood for classic American dishes, Latin-inspired cuisine, or fresh seafood, Tampa Heights has something to offer. So next time you're looking for a new dining experience, check out one of these fantastic restaurants. And, if you're intrigued by the best restaurants in Tampa Heights, you might be interested in looking at the real estate scene. If you're ever in the market for a new home, remember that
Justin Ricke
real estate is always here to help.
Justin
has several years of experience in the greater Tampa Bay area and would love to help you start your journey in Tampa Heights real estate.

*Header photo courtesy of Unsplash