Tampa Heights began as the city's first suburb with beautiful residential roads and lush, green parks. Some of its houses date back to the early 1800s, from cozy bungalows to more formal styles like Craftsman, Colonial Revival, Queen Anne, Tudor Revival, and Mediterranean Revival. While Tampa Heights is rooted in its distinct history, it always looks forward to embracing the future.

Today, Tampa Heights real estate continues to flourish, with generous green spaces for walking and picnicking, an energetic and diverse community, award-winning coffee shops and breweries, and an eclectic collection of popular restaurants. The people of Tampa Heights are friendly and welcoming, and there is a strong sense of pride in the neighborhood community. In this home buying guide for Tampa Heights real estate, we'll explore the community and give tips on getting the best deal for your new home!
Living the good life in Tampa Heights
Tampa Heights is nestled between downtown and North Tampa and is close to the many interstate highways. A convenient place to live for those commuting to work, it offers the vitality of city life with the calming appeal of country living. It is a complimentary mix of urban and suburban, where you can walk your dog along the greenway and pop into the local coffee shop for a gourmet coffee.
The following are some of the more popular destinations for locals:
Despite the name,
Water Works Park
is not a water park but a public park with a greenway, picnic areas, a playground, the restored Ulele Spring, and a splash pad for water play. It is a fun city park where many gather to enjoy afternoons after work and weekends at play.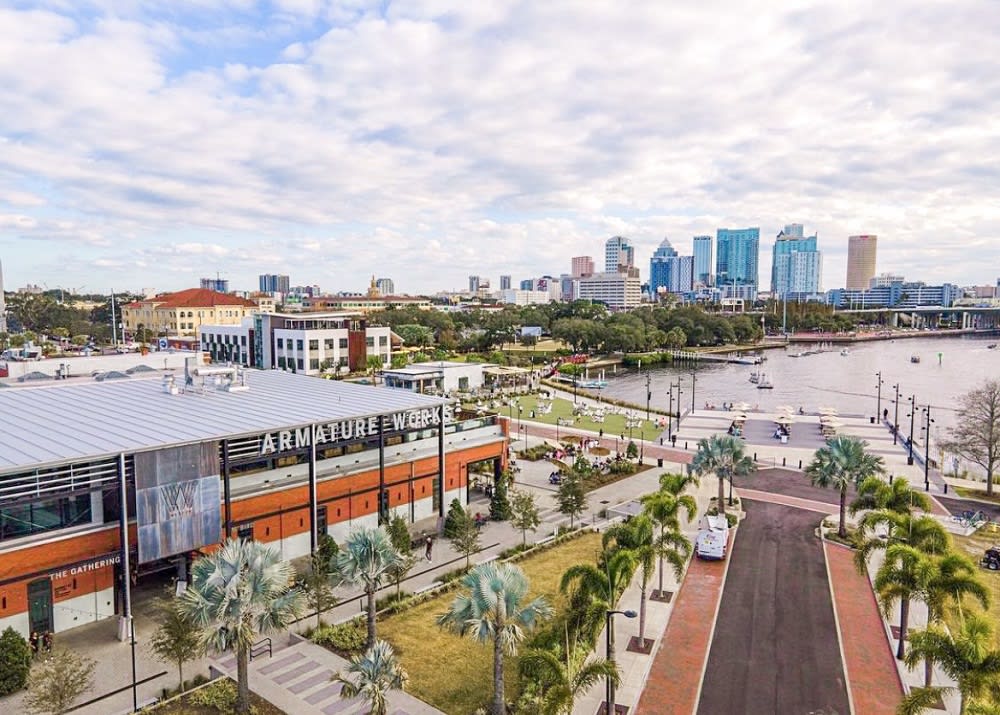 Photo courtesy of Armature Works
Armature Works
began in 1910 as a storage and maintenance facility for Tampa Electric's streetcars. Today, it is a modernized neighborhood hangout with restaurants, entertainment, workspace, and shops. It's also home to The Heights Public Market.
Armature Works features several unique restaurants.
Steelbach
is a southern-inspired kitchen and chophouse with innovative dishes with handpicked accent flavors. For a unique dining experience,
Oak & Ola
is a EuroAmerican restaurant with a menu of handcrafted seasonal foods. If you're looking for dinner with a view,
M.Bird
is a fantastic choice, serving small plate foods and tropical drinks. Finally,
Stone's Throw
is a modern seafood restaurant that sits along the banks of the Hillsborough River.
Making your dream home a reality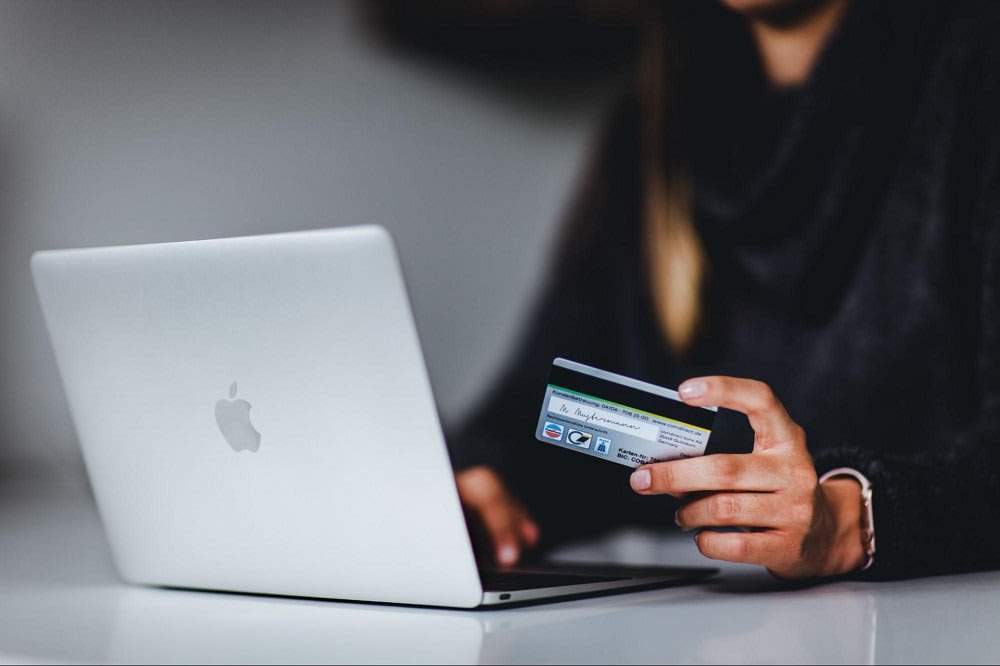 Photo courtesy of Unsplash
Before you search for your perfect home in the area, it is vital to ensure that your finances are in order. To give you an idea, the median sale price for single-family homes in the Tampa-St. Petersburg-Clearwater area was
$415,000
as of July 2022, and the median price for a condo was $298,148.
In addition, you'll need pre-approval for a mortgage loan and must fortify your credit score to secure a reasonable mortgage rate.
Check your credit reports with
free credit report websites
that check the three major credit bureaus (Equifax, Experian, and TransUnion). Be sure to address and resolve any significant issues quickly and pay all of your bills on time. Payment history is a critical factor influencing your ability to secure a mortgage.
Credit utilization, or the amount you currently use on your credit card, is a significant factor in obtaining financing as well. Keep your credit cards open but not overdrawn. Experts recommend that you don't use more than 30% of the limit on any one credit card. The
Consumer Financial Protection Bureau
is a valuable resource that offers a
spending tracker
that can help you determine how much you are spending each month and what you are spending it on.
You'll want to contact local lenders to discuss mortgage options via
Consumer Advocate
. Several types of mortgages are available, each requiring a different down payment amount. Down payments can range from 0-20% of your new home's value. Some loans, such as conventional mortgages and FHA loans, can have down payments as low as 3-3.5%. Once you have secured pre-approval for a loan, you'll want to reach out to a reputable agent.
The whole cost of buying a home
Tampa Heights real estate offers a lot; combining magnificent properties with the serene backdrop of the Hillsborough River and spectacular greenways, it is a dream destination for home ownership! While it's certainly exciting to purchase a property here, it's important to be prepared. The following is a list of financial obligations you will encounter:
Closing costs
: Closing costs are the fees and expenses you pay to finalize your mortgage, and they can vary from 2-5% of the cost of the loan amount. This is a crucial point to consider before you decide on a lender.
Property taxes
: A property tax is a tax on the value of a property. Click
here
to view Tampa Heights real estate's most up-to-date property taxes.
Homeowners insurance
: Homeowners insurance covers the cost of rebuilding or repairing your home in an accident or natural disaster. Most policies also cover furniture, clothing, and possessions. Therefore, it is vital to shop around for reputable insurance providers.
Moving expenses
: You will need to assess the costs of moving out of your current home and into your new home. These include the cost of hiring movers, renting a truck, and completing any repairs or renovations at either house. Shop around for the best prices for movers and home repairs by visiting
Angi
for Florida.
How to make an offer
You've seen the neighborhood and fallen in love with a property. So, now what? It's time to make an offer! Work with your agent to come up with an offer that's realistic and competitive. Be sure to stick to your budget and not overextend yourself.

You may want the seller to agree to one or more of these five common contingencies when purchasing a home:

1. An independent appraisal of the home to ensure that the home is valued near the sale price
2. An independent home inspection to determine if there are any hidden problems with the home
3. A financing contingency to ensure you can secure your loan
4. A title contingency, which allows you to walk away if there are issues with the home's title
5. A home selling contingency, ensuring you can have your current home sold before you purchase the new property

With your agent's guidance, you will want to put your initial offer in writing and then proceed to negotiate the price and terms of sale. At this point, the seller can make a counteroffer. Once you agree on the price and purchase terms, you will finalize and sign the contract.
Welcome to the neighborhood
Tampa Heights is the ideal place to call home, with gorgeous homes in a pristine and picturesque location. Whether you're looking at Tampa Heights luxury homes, waterfront properties, or upscale condos, you want the best of the best on your side. Reach out to
Justin Ricke
when you're ready to start working towards your goal of homeownership in this gorgeous part of sunny Florida.

*Header photo courtesy of Shutterstock